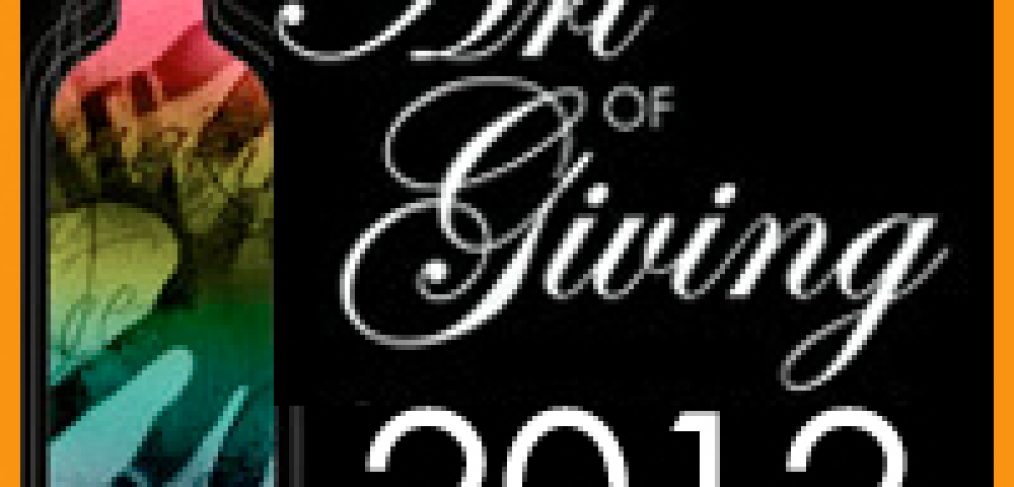 GREAT ART, GREAT WINE, GREAT CAUSE!
The Art Of Giving 2012: Kansas City and Oaxaca, Mexico
About the Project
Inspiration: The Love of Place. Regardless of culture we all draw inspiration from the places that surround us, and carry those places with us throughout our lives. We are seeking a group of local Kansas City artists to join with artists from Oaxaca, Mexico to create artwork centered on this theme. The artwork will be featured in a two month long exhibition at Mattie Rhodes Art Gallery followed by a digital exhibition in Oaxaca, Mexico. Wine labels will be created from each work of art and added to a wine bottle. The bottles will be available for a donation to Mattie Rhodes Center and Culture Xplorers Foundation to benefit young Latino artists in Kansas City and Oaxaca, Mexico.
Dates:
Oct 21st – Artwork due!
Dec 7th – Artist Reception and Exhibition at Mattie Rhodes Art Gallery
(Exhibition on display December 2012 to January 2013, Oaxacan dates to be announced)
---
Artwork Details:
SIZE: VERTICAL FORMATS ONLY PLEASE!!!
Your original artwork must be 8.5 inches wide x 14.5 inches high
THEME: Inspiration: The Love Of Place
MEDIUM:  You may work in any medium, however ARTWORK CAN NOT be created on anything thicker than 1/16" (it will not fit in the frame otherwise). If your original artwork is 3-dimensional, please contact us to make arrangements for a gallery pedestal.
DIGITAL VERSION: A high res digital version of your artwork (300 dpi) is required for the reproduction of the wine label. You may send this via email (preferred). We apologize but we cannot scan any artwork. I f you do not have a quality scanner then please have it scanned at a service center (Kinkos, Staples, etc). No "photographs" of the artwork unless they are professional photographs of a 3-dimensional piece.
PHOTO/BIO: A photo and brief artist bio is requested for our brochure (online form to be provided)
ARTIST FEE: We request a donation of $20 per artist to help cover exhibition and promotional costs (payment details to be provided).
Artwork Due Date: October 21, 2012
Artwork Delivery: 6001 Oak Street, KC MO 64113
---
Sign Me Up!
[ccf_form id="5454″]
***NOTE: Limited spaces apply early!  (although not required, a $20 artist fee is requested to participate. Payment details will be sent via email)
---
FAQs!
Do I have to mat/frame the artwork?
No. The original artwork will be framed with a gallery quality white mat, and black frame (don't worry you are just responsible for the artwork, the presenting is our job!).
Who owns the rights?
You own the right to your artwork. However, by agreeing to participate in this project you agree to allow (no name) Art Group, Culture Xplorers and the Culture Xplorers Foundation the right to reproduce your artwork (whether via web or in print) in any (no name) Art Group, Culture Xplorers or Culture Xplorers Foundation related promotions.
Can I sell my artwork?
Yes! Your artwork is yours, so you can sell it for whatever price you'd like at the gallery. Keep in mind the gallery keeps a 40% commission. You are also free to sell your work and donate the proceeds to our beneficiaries, Mattie Rhodes and the Culture Xplorers Foundation. When donating your proceeds, the gallery will not take a commission. More details will be provided closer to the exhibition,
What kind of wine will my label be on?
Any kind! Note that there will be a variety of different wines, so it's recommended you don't tailor your artwork to a particular kind or type of grape.
Can I incorporate text?
Sure, if you like and if it's part of the artwork. Note that the label template will already include your name at the bottom and the project date (see visual).
How will guests purchase the wine?
At the Artist Reception (First Friday) there will be a wine station. Guests will choose which wine and which label they would like for a donation. One of our volunteer artists will place the label on the bottle at that time.
How many artists are participating?
There is an estimated 30 artists participating for this project (15 Oaxacan artists and 15 local Kansas City artists)
Where does the wine come from?
The wine will be provided by Jowler Creek Winery. Jowler Creek is Missouri's premier sustainable vineyard and winery. Located just north of Kansas City, Missouri they specialize in making high-quality wines that are fun to drink and easy to pair with local foods. More: www.jowlercreekwinery.com