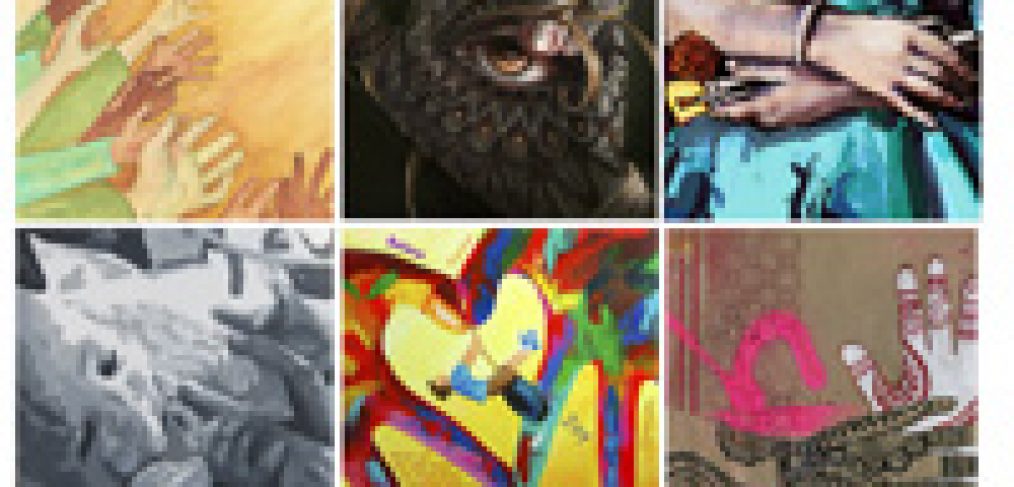 Thank You Online Voters!
There are 6 artists competing for the $2,500 Grant, thank you to all supporters who cast their vote online. Below is the final count. Congratulations Christina Hess!
Total votes: 2154
1. Marie Gilligan votes: 132 (6%)
2. Christina Hess votes: 777 (36%)
3. Amy Lehr Miller votes: 72 (3%)
4. Karen Shelly-Genther votes: 256 (12%)
5. Corina St. Martin votes: 713 (33%)
6. Cathey White votes: 204 (9%)
NOTE: The grant recipient will be awarded based on:
25% of highest voted (online poll above)
75% of highest voted (selected panel of judges)
The winner will be announced Friday, December 30th.
[HR]
1. Marie L. Gilligan
(no name) Artist since 2002
Requested Amount: Full Amount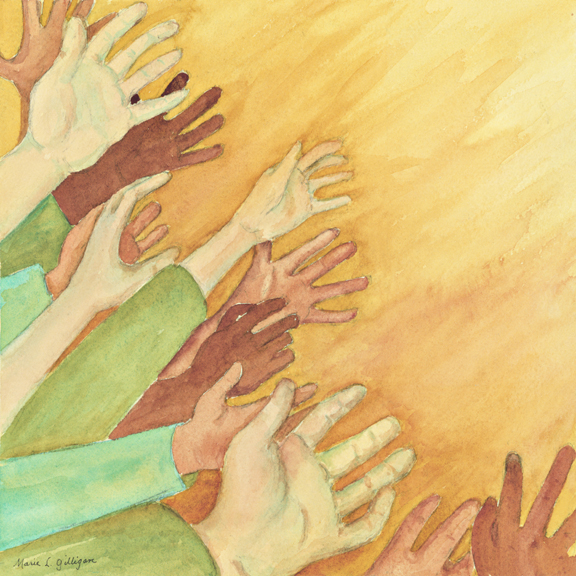 Artist Statement: Please accept this letter in application for funds to be used to establish scholarships and to provide materials for on-going art classes for senior citizens provided at Friendship Circle Senior Center, Yeadon, Pa., and an economically depressed area of Delaware County, Pennsylvania. Having taught watercolor classes at Friendship Circle Senior Center for the past four years, I recognize that many center members, who are on fixed income and would like to learn watercolor techniques, cannot afford the modest fee or basic materials needed for the class. Friendship Circle Senior Center, under the authority of Delaware County Services for the Aging, administered by Delaware County Council, supports and administers the program. With the current national economy crisis, funding is ever dwindling. The art program includes watercolor painting that I teach, Pencil Drawing, Calligraphy, Adventures of Color, Framing, Poetry Forms and Elements and jewelry making.  Thank you for your consideration of the application for resources that will enrich the lives of many senior citizens.
More info:
Friendship Circle Senior Center
Director Christine Helmandollar
1515 Lansdowne Ave, Darby, Pa 19023
610-237-6222 or [email protected]
[HR]
2. Christina Hess
(no name) Artist since 2007
Requested Amount: $1,200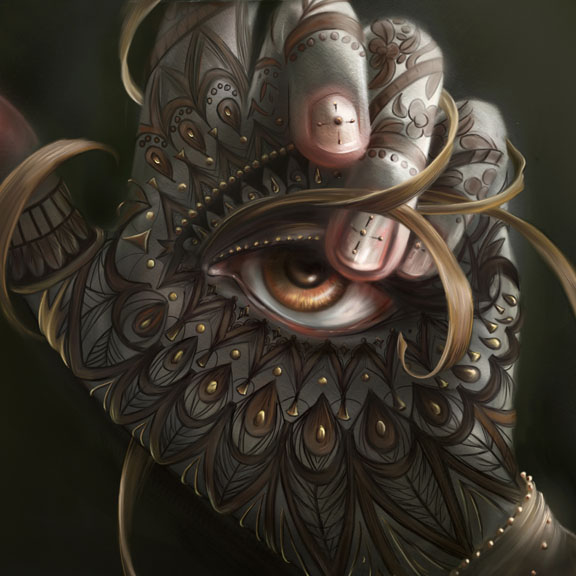 Artist Statement: I would like to use the funds to assist in my visit to "Spectrum Live". "Spectrum Live" is a convention dedicated to the best in science fiction and fantasy illustration which is being held this spring in Kansas City, Missouri. My main goal is to obtain a booth in order to show my work to art directors and collectors in the publishing industry. The funds would be dispersed to travel expenses and painting materials. The majority of the grant would be invested into the materials and the creation of original artwork. I am estimating my materials to be around 800.00. Travel to and from Kansas City (by car) is estimated at 400.00. The process for my traditional originals would be comprised of printing a digital underpainting out onto archival paper, mounting the print onto masonite, glazing overtop of the paper with oils, adding collage elements such as gold leaf and paper and then finishing the piece by framing it. I would like to take my art to the next level by bringing it above and beyond digital prints. My prior illustrations were created in oils and collage and I would like to get back to my roots while using my current digital medium and execution as a solid base.
See more:
www.ChristinaHess.com
www.ChristinaHess.blogspot.com
[HR]
3. Amy Lehr Miller
(no name) Artist since 2007
Requested Amount: $2,500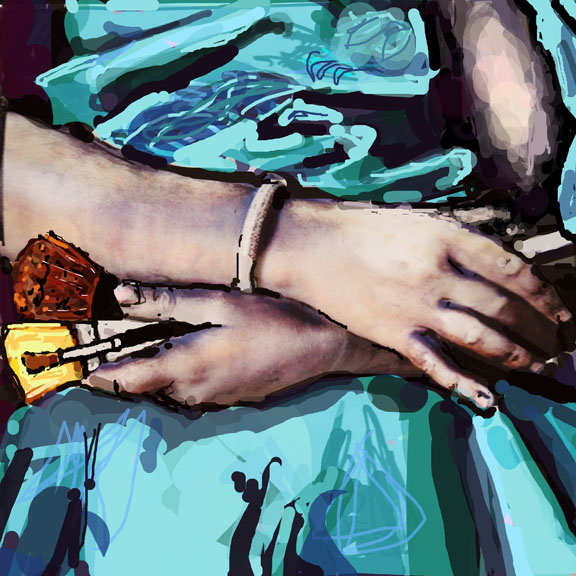 Artist Proposal: In my artistic career, I've sometimes balked at following my dreams. Working with the (no name) Art Group has changed my life. Not only have I been honored to help these wonderful causes, but being a part of this collective has given me the inspiration and courage to reach for my most pivotal artistic goals. Over the past year, I've been researching the costs of materials that would best help to launch my own business, and to be more efficient in that capacity. In my digital work, I've been making due with methods that are insufficient and time-consuming. Beyond my budget are Photoshop software ($600) & a Wacom tablet ($200). For my new online shop, I will purchase business cards and have some shipping costs ($200). For my acrylic paintings, the remainder of the funds would be broken down into paint ($700), canvases ($600) and paint brushes ($200). Once my profits defray the initial material costs incurred, including percentages charged by the website host, I intend to give a portion back to next year's grant fund, at least $500. I am excited about this new venture, and already I'm devotedly working towards it. This grant money would help me in making this leap of faith.
See more:
Amy's Portfolio
[HR]
4. Karen Shelly-Genther
(no name) Artist since 2010
Requested Amount: $2,500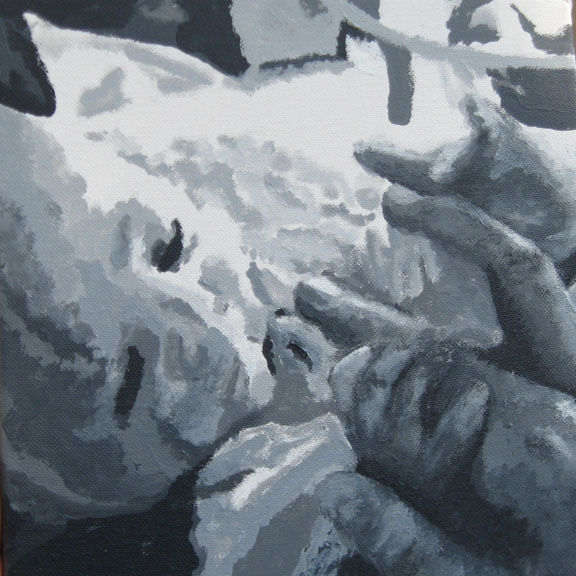 Artist Proposal: I created my business, 'Something for all Seasons', twenty years ago. We physically housed a gallery of local artists in downtown West Chester for four years until the economic turn hit. Although I closed the gallery, I've continued helping artists with their businesses, both by teaching classes on marketing their art and consulting with them on how to improve what they are doing, and also by finding venues and galleries where my artists can showcase their work. SFAS remains about educating both artists and buyers alike on art. I would like to take my artist representation to another level by increasing my ability to represent my artists by hosting a website, whereby I can use the site as a vehicle to introduce their artwork to galleries and venues, and also where I can physically sell artwork to the general public. I'm currently in creation phase with a web designer, and would use the additional funds to make the business have a greater presence than what I can afford at this time. I believe in local art, and believe artists need to be supported for success to happen. Artwork needs to be available for impact to occur. Getting it seen is paramount.
More info:
Karen's Resume
Karen's Accomplishments
[HR]
5. Corina St. Martin
(no name) Artist since 2011
Requested Amount: $2,500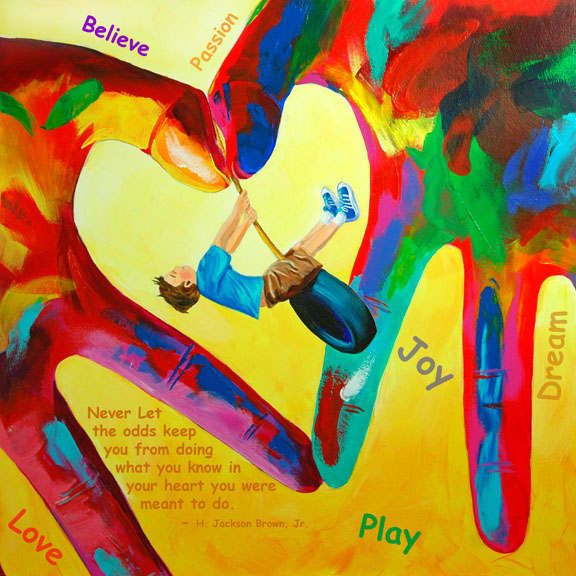 Artist Proposal: There are so many things that the $2500 gift could go towards, so many wonderful causes and personal dreams could be helped by the generosity of others. In appreciation of this gift, one of the plans that I have is to paint a large wall mural at our local animal shelter. It would brighten up the visiting room where people meet their potential dog or cat.This is something that I've been wanting to do for a while and I have the go ahead to do so. The materials would be covered with part of the grant money. Plus I could get some local kids involved! They'll have a blast! The personal thing that I hope to do is to take part in an art show in either Santa Fe, NM or Jackson Hole, WY. Doing this could give my wildlife art career the boost that it needs and put my work in front of the galleries that I hope to get into. Not to mention being in one of the most beautiful and inspiring parts of the country for a few days! Thank you for the opportunity.
More info:
www.corinastmartin.com
www.etsy.com/shop/CorinaStMartinArt
[HR]
6. Cathey White
(no name) Artist since 1999
Requested Amount: Full Amount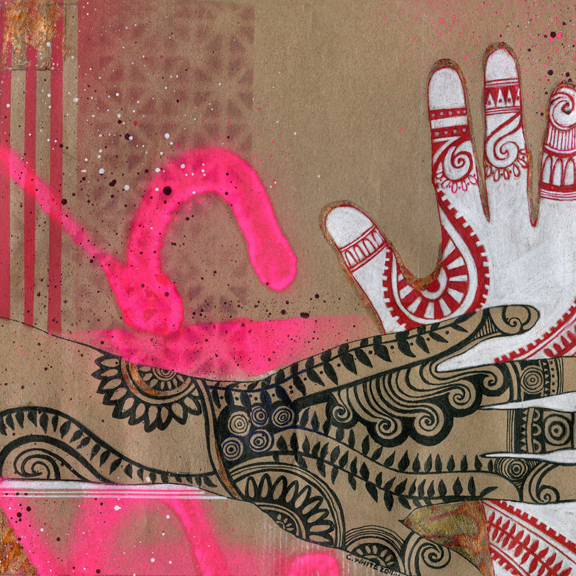 Artist Proposal: Giving back to individuals and communities is very important to me. Since 1999, I have been fortunate to play a small part in changing the lives of others through the creative process. When working within artistic communities, I tend to encounter a compassion and support not found in many places. There is so much sharing and trading as creative individuals tend to understand and embrace the need for these types of systems. One thing I have not been able to do thus far is have a website created to allow me to utilize technology to expand my artistic influence and reach a wider range of individuals and communities. The (no name) Art Group Member grant will provide the opportunity for me to appropriately compensate another artist to create this website. Additionally, any monies left will be used for materials that allow me to continue to grow as a professional artist (business cards, press kits, and supplies). I appreciate the chance to be considered for this grant and am excited about the opportunities it will open.
[HR]
The (no name) Art Group Grant was created to award a (no name) artist with funds to pursue or support a personal artistic endeavor. It's our way of giving back to the artists who have put so much time and talent into our projects over the years.

We encourage all voters to support (no name) Art Group by making a donation. CLICK HERE TO CONTRIBUTE. Contest ends Dec. 28th. Winner announced Dec. 30th