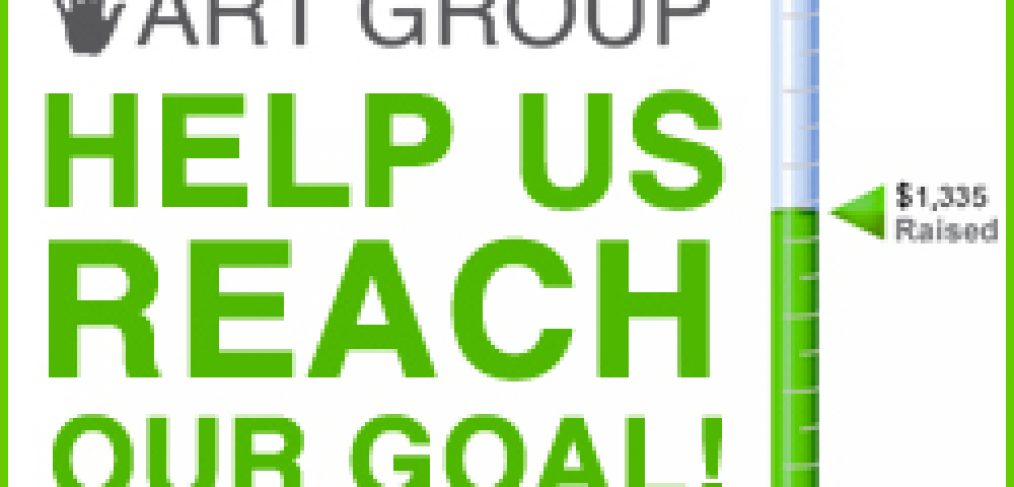 (no name) Art Group 2011 Grant
Start Date: July 15, 2011
Last Updated: December 7, 2011

GOAL: $2,500
Amount Raised: $2,515
Thank you to all our supporters!
The (no name) Art Group Grant was created to award a (no name) artist with funds to pursue or support a creative artistic endeavor. Help us choose by casting your vote here.
Would you like to make a general contribution to the group? You can select from the following:
(CHECKS/CASH donations accepted, contact us for details)
(Please note donations are not tax deductible)
READ MORE ABOUT THE GRANT & PARTICIPATING (NO NAME) ARTISTS

[HR]

Thank You To Our Sponsors!
Angel Sponsors:

Sherry Berger
William Berger Jr
Heather Bryson
Evangeline & Chuck Bragitikos
Letitia Cheatham
Aurora Deshauteurs +
Jim Kane
Karen Leonard
Stoyan Stoyanov
Eng Wong
Gold Sponsors:
Michael Andino
Srijana Angdembey
William & Margaret Berger
Romy Burkus
Dee Collins
Lauren Conrad
Sarah Gibbs
Sean Gilligan
Janie Gross (in support of Cathey White)
Anne Hess
Debby Larkin
Linda Mehnert
Amber Muhammed
Corina St. Martin
Sandra Webberking
Silver Sponsors:
Emilia Apostolova
Rita Ball
e Bond
Shannon Boutilier
Crusoeden Body
Lysandra Cheatham
Doris Chorney
Corinda Cook
Marilynn Cook
Carol Coster
Kate Garchinsky
Marie Gilligan
Christina Hess ($30)
Kenneth Hess
Amy Lehr
Jessica Mendez
Ellen Morrison
Nikolay Panchev
Timothy Prough
Lisa Reynolds
Angela Smith
Matthew Stuart
Nora Quinn
Marianne Schilling (in support of Cathey White)
Lou Schonder
Cathey White
Bronze Sponsors:
Joseph Handlon
Leslie Hanlon
Jane Kim
Jacqueline Lefranc
Jeff McCloskey
Anastasia Nacheva/Cvetan Nachev
Bill Ng
Anne Seidman
Marianne Schilling
Kathleen Sheerer (In support of Amy Lehr Miller on behalf of her nephews: Isaac and Blaine Sheerer)
Corina St. Martin
Janet Valentine