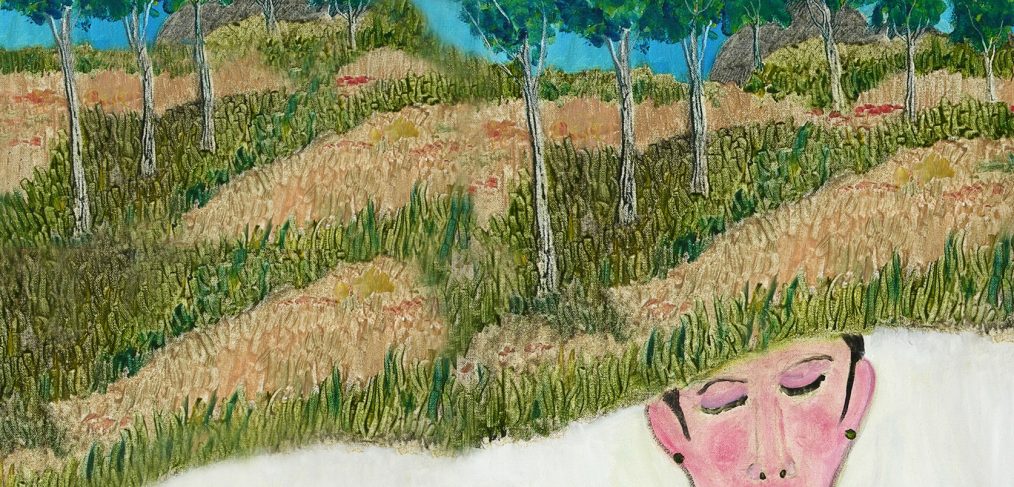 In Memory of Phillip Bowman
It is with regret we announce the loss of (no name) Art Group member, Phillip Bowman. Phillip was our oldest member. Although he was a very private man, his work was strongly represented by his loving daughter,  Courtney Bowman, who is also a (no name) Art Group member. They participated together in The Art Of Giving from 2010-2012, and also the Earth Day Fundraiser 2013. Please take a moment to have a look at his website to acknowledge his life and work here: http://phillipbowman.com/.
We send our deepest condolences to Courtney and her family. We are so grateful that you have shared his work with us!
Life
Phillip Bowman grew up on Long Island, NY. Beginning at an early age, and with no formal training, he carefully and dutifully crafted a distinct, engaging style that remains as unconventional as it is intriguing.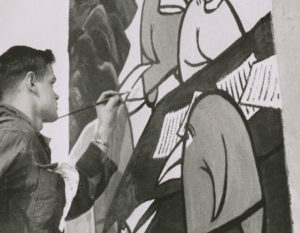 His dream of being a New York City cartoonist led him to take jobs in the art departments of several companies. Although he never worked as an artist by trade, Mr. Bowman used every spare moment of his life to paint and draw. Whether filling the pages of sketchpads in his car between errands or using the back of a cigarette box in Paris as a canvas for inspiration, Mr. Bowman always found a way to create.
Over the years, his paintings have been successfully displayed and sold at many venues, including the New York City Center Gallery, the Hilda Carmel Gallery, the Lynn Kottler Galleries, the Waverly Gallery, the Avanti Galleries, the Gilbert Stuart Studios, and the JMS Gallery, to name a few.
An intensely private man, Mr. Bowman has never actively sought public acclaim or recognition. In recent years, however, he has found a new desire to share his work with others; to give the world a glimpse inside his head. The artist's vast body of work can be seen by appointment.
Style
Phillip Bowman's work reflects his preferences for prominent color and for visual freedom over adhering to rigid technical skill. Throughout the last few decades, his approach to the canvas has ranged from classical to cartoon-like; earlier works are characterized by the use of dark colors and thicker lines, giving way to vibrant colors and minimized lines in later works.
While he does not limit himself in subject matter, Mr. Bowman often chooses to portray people. The composition of his work – never predictable – always includes the "uncommonly common." His pieces, even when they embody the simplest subject matter, are powerful in their ability to evoke both the comic and the deep.
He continues to produce compelling work from his studio, and remains ardently dedicated, not to crafting a marketable formula, but rather to continuing the search to expand his abilities and explore the uncharted boundaries of his talent.
Phillip' artwork used in (no name) Art Group Fundraisers: