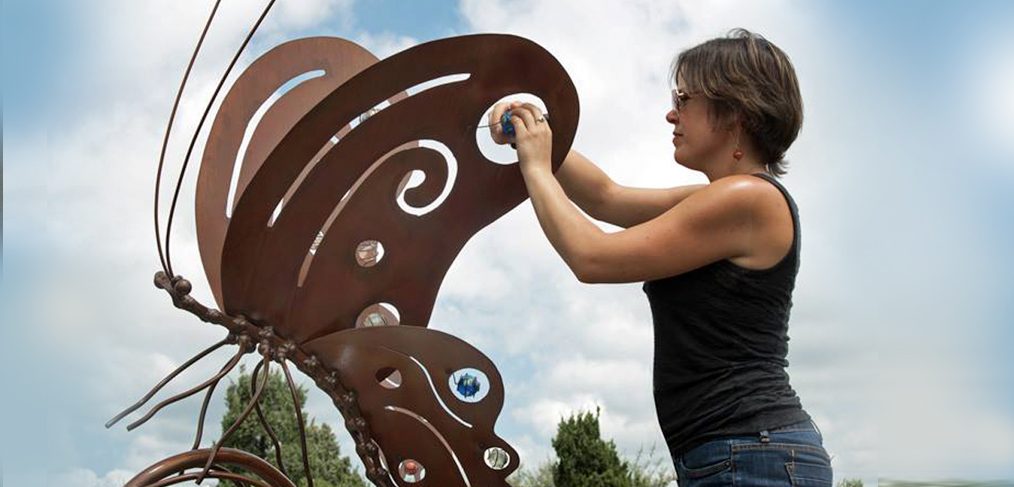 Featured Artist: Sandra Webberking
Our group has oodles of talent, and with Earth Day around the corner we'd like to highlight a very special one!
This "no name" artist sure has made a name for herself. Sculpture artist Sandra Webberking of Springfield PA has been with the group since 1999. Her contributions, have been some of our most memorable (and definitely largest!) works of art. Sandra hasn't painted a rock, but she sure is a rock star! She is an eco-minded artist and every piece is filled with passion and love. You can find her installations in local restaurants, streets and, gardens throughout the area.
---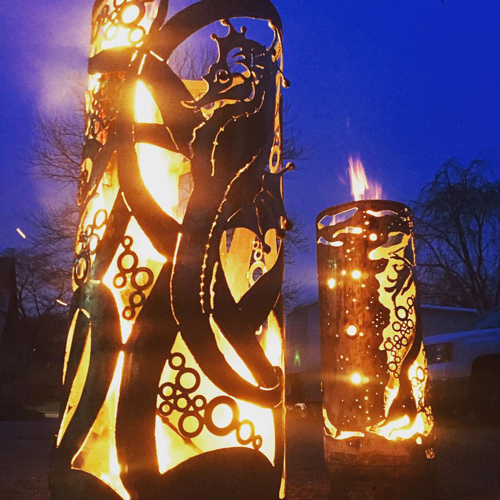 Her latest work include breathtaking fire sculptures made from recycled propane tanks. Just in time for summer, the sea creature series includes mermaids, jellyfish, and seahorses.  More >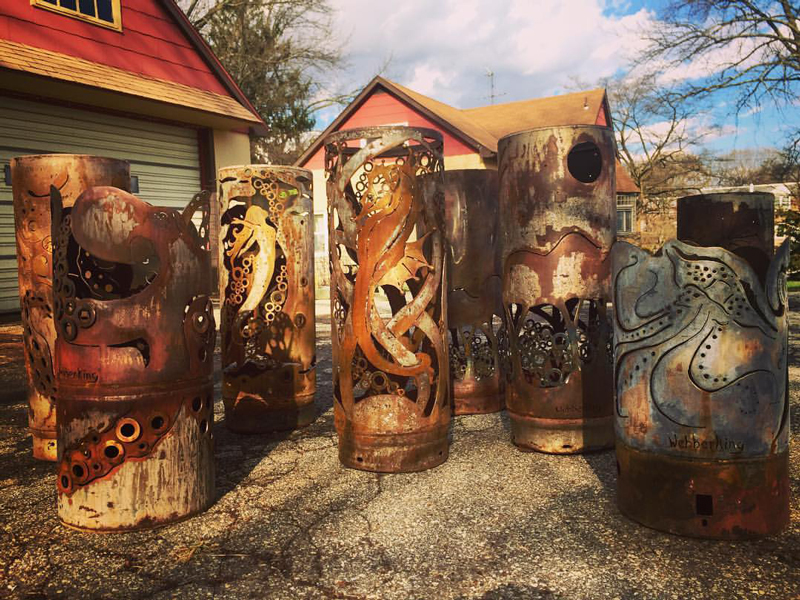 Sandra says…
Being an avid gardener, it seems natural that I gravitated toward creating whimsical sculptures for the garden I spend so much of my free time in. I value the process of finding objects, listening to their story and reincarnating them into the creatures they will become. Nature is a profound source of inspiration to me and my work. I am especially inspired by the wonderful rhythm and lines of trees and their branches –they are purposeful with the space they take up.

I believe in preserving out natural resources and for this reason I recycle whenever possible. We live in such a disposable age and as a reaction to that I am trying to show that reusing is not only environmentally friendly, but it is also fun. Often times the finding of the objects, is as much fun as making the piece.
You can check out all of Sandra's work here, and catch her on the road full schedule:
Website: http://sandrawebberking.com
Facebook: https://www.facebook.com/pg/sandrawebberkingoriginals/
Instagram: https://www.instagram.com/sandywebberking/
Thanks Sandra for all you've done for our group! You're an inspiration to us all!