Sherry Berger, Founder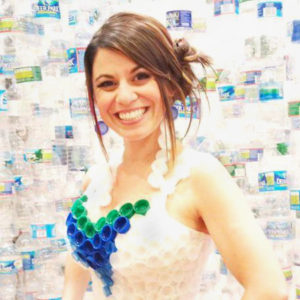 Sherry began traveling in her early twenties and found the experience offered a mind opening perspective of life in relation to the lives of others around the world. Since then, Sherry has explored over 50 different countries, immersed in their cultures and customs, many of which lack the freedom of artistic creation and expression. Recognizing the many opportunities she was afforded in life, like an art education, would become the driving force behind her motivation.
Sherry began volunteering in 2004 in Costa Rica as an Art & English teacher for underprivileged children. She initiated local community projects, blogging, and fundraisers that share the impact of cultural exchange. She later expanded her experience and worked with numerous charities based in Costa Rica, India, Africa, Scotland, Laos, and Cambodia, Vietnam and South America.
Sherry founded the (no name) Art Group in Philadelphia to help other artists promote positive change in our world. She currently lives in Philadelphia where she continues her career as freelance designer and branding consultant for small businesses.
---
e Bond, Vice Chair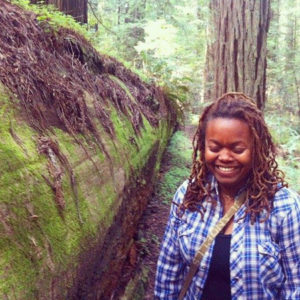 e bond makes digital spaces by day, handmade books by night, hangs out with trees on weekends and writes something close to poems in the spaces between. Under the studio name roughdrAftbooks—created in 2003—she makes one-of-a-kind artists books, printed pieces and drawings that merge and blur art, craft, design and poetry.
e holds a degree in graphic design and art history from Moore College of Art & Design and an MFA in Creative Writing and Book Art from Mills College.  For over 15 years e has worked as both a print and web designer for companies like Anthropologie and Gap Inc. while also serving as professor of Graphic Design and Book Art in various college and university art departments. Her work has been published in 500 Handmade Books: Inspiring Interpretations of a Timeless Form, by Lark Books and 1,000 Artists' Books: Exploring the Book as Art by Sandra Salamony.
e has been a member of the (no name) art group since its inception and is happy to say so. It's been some of her best work to date, not only as an artist, more importantly as a human being.
---
Jeff McCloskey, Committee Chair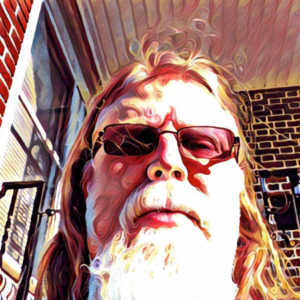 Jeff McCloskey an Emmy winning graphic designer and graduate of the Art Institute of Philadelphia, has been designing and animating graphics for television since 1986. He recently illustrated a children's book about adopting shelter dogs called "Not a Used Dog, At All" for author and co-worker Carol Erickson. He also teaches an animation class at Moore College of Art. Jeff currently works and lives in Philadelphia with his wife Lori and their 2 dogs and 4 cats. Jeff has been a member of the (no name) Art Group since 1999.
---
Lauren Conrad, Secretary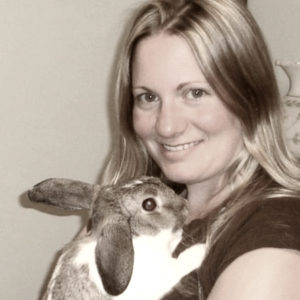 Lauren Conrad received her BA in Communications from Lycoming College. During her college years she explored photography, which sparked her passion for visual artistic expression. Since an early age, Lauren enjoyed creating and exploring the beauty of her surroundings growing up in the country. The beauty of nature has inspired her art. She challenges her viewer with an abstract approach by rethinking traditional Lauren started her career in Marketing, where she honed her eye for visual design.
Recently, Lauren embarked on a new path and is attending American University as part of their Master of Arts in Strategic Communication professional program. She also currently holds the position of regional account executive at ECRI Institute, where she has worked for seven years. Lauren has been a member of the (no name) Art Group since 2007.
---
Stoyan Stoyanov, Treasurer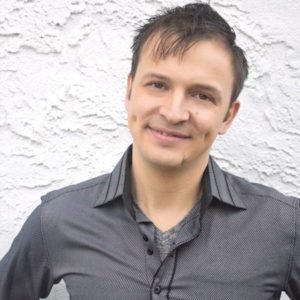 Stoyan was born and raised in a small town outside of Sofia, Bulgaria. In 2005, Stoyan moved to the United States to experience new life challenges and began working for Sparks as an exhibit designer where he currently works today. His responsibility is in designing innovative architectural spaces and environments that create engaging and interactive experiences. In addition, Stoyan has established a technology consultancy business specializing in web and social media.
Currently, Stoyan attends a Business Management Graduate Program at Pratt Institute in New York. After graduation Stoyan looks forward to combining his multi-industry experience introducing innovative technologies for improved online engagement. He hopes to shape business models that will help leverage social media and emerging technologies towards a better connected world. Stoyan has been a member of the (no name) Art Group since 2009.