Through art, we promote positive change for ourselves, our local communities and our world.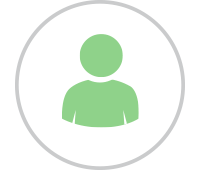 For Ourselves
Creating art without expectations or limits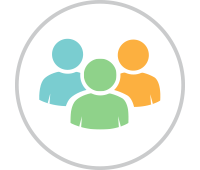 For Our Community
Hosting local exhibitions & fundraisers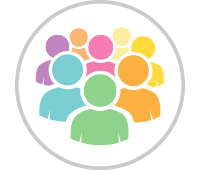 For Our World
Raising awareness, making a difference!
The (no name) Art Group supports local and international charities through creative art exhibitions and fundraisers dedicated to raising awareness of significant world issues.
In 2016, the (no name) Art Group became a registered 501(c)(3) public charity.

---
The History of (no name) Art Group
Once upon a time, a small creative design team worked aggressively in the corporate world of deadlines and overtime. These talented but drained artists had forgotten what it was like to make art just for arts sake. What was it like again to hold a paintbrush, to get your hands dirty, or to create something simply from pure imagination? Collaborative projects began to make art FUN again.
It wasn't long before other artists joined in, making the group bigger and bigger. Exhibitions were held, and visitors wished to make financial contributions. But our art was simply for making art, so we decided that proceeds would be donated to charity. We raised additional funds by selling our art printed on notecards, bookmarks, wine bottles, candles, thermoses and more! We always involve our charity beneficiaries to help promote their cause. We are now "Artists Making A Difference"!
---
How We Grew…