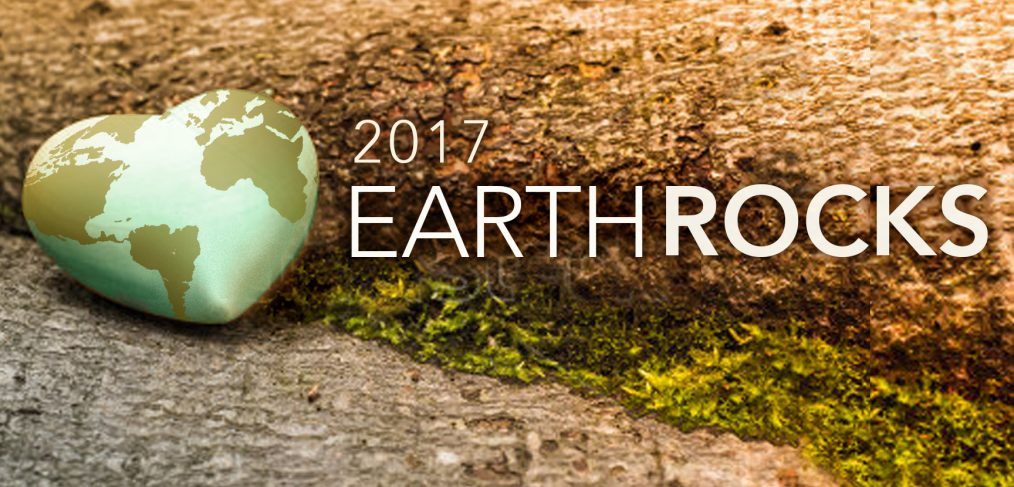 2017 Earth Rocks! Call For Artists
Now is the time to keep ART and LOVE alive. So we're starting our next project, 2017 EARTH ROCKS! This one is similar to our last project, but with lots more exciting parts that will allow our good deeds to spread even further. Here are the details!
---

Create An "Earth Day" Art Rock
Create a rock with an "Earth Day" theme. Use your own rock or we'll send you one. Then, send your rock to us in Philadelphia. We'll display it in a special gallery exhibition this spring in honor of Earth Day.
---
Where the Rock Goes…
After the exhibition, rocks will be given to our friend and activist Rob Greenfield (The Trash Guy!). Rob and his "Green Riders" are cycling across the country in June 2017 planting community gardens and inspiring sustainable living. Rob and his riders will take some of our rocks and place them in gardens along the way. We'll just ask the riders to snap a photo and send to us so we can post online it's final destination.
*******NOTE – if you want to place your rock yourself like last time, sure thing! Just send us a picture and we'll include it in the gallery.
---
Earth Rocks! Exhibition & Fundraiser
Saturday May 6, 2017
B Square Gallery
Philadelphia, PA USA
Check out the gallery >
---
How We'll Fundraise
Our fundraiser product will be keepsake 'magnets'. These are glass domes 1 inch in diameter. And will sell for a donation: 1/$5 or 5/$20. Magnets of EVERY ROCK will be available. We also plan to sell other items that encourage a "reduce" lifestyle. For example, reusable bags, coffee mugs, recycled art sculptures from other artists, etc.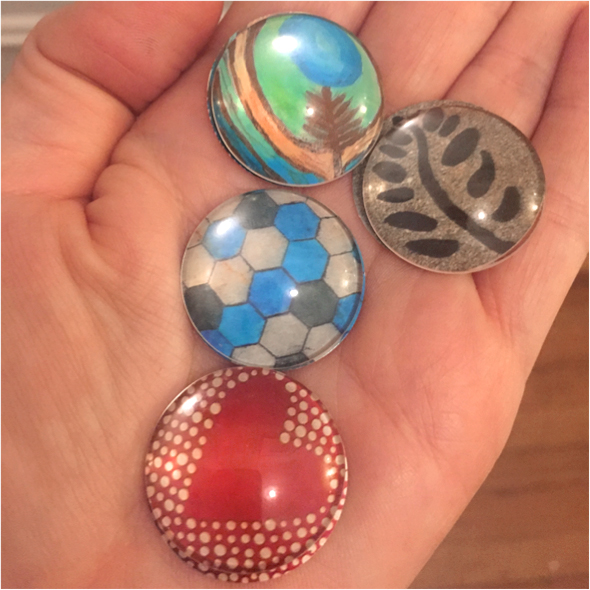 ---
Charity Beneficiary
All proceeds will go to Rob Greenfield's nonprofit 'Happy, Healthy & Free' to help promote future activist projects. Rob does an amazing job of initiating creative and positive impact projects, like this year's 'TrashMe' Project where Rob lived like a typical American and wore every piece of trash he created for 30 days. Read more about Rob's projects here >
We know that every dollar we donate go towards making the earth a better place.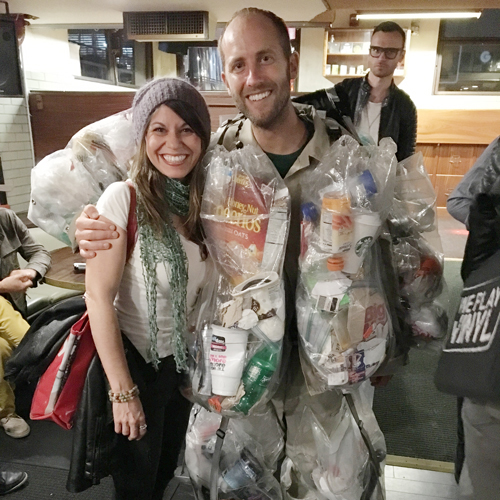 ---
Registration Closed – Rocks Due April 22nd

Philadelphia Gallery Exhibition May 6th
---
Questions? Ask away! Contact us anytime! >
Be sure to follow us on social media for all the latest updates!
Like us on FACEBOOK and Follow us on INSTAGRAM!